Children's Room Timetable
25 May 2021
2023-10-03 12:56
Children's Room Timetable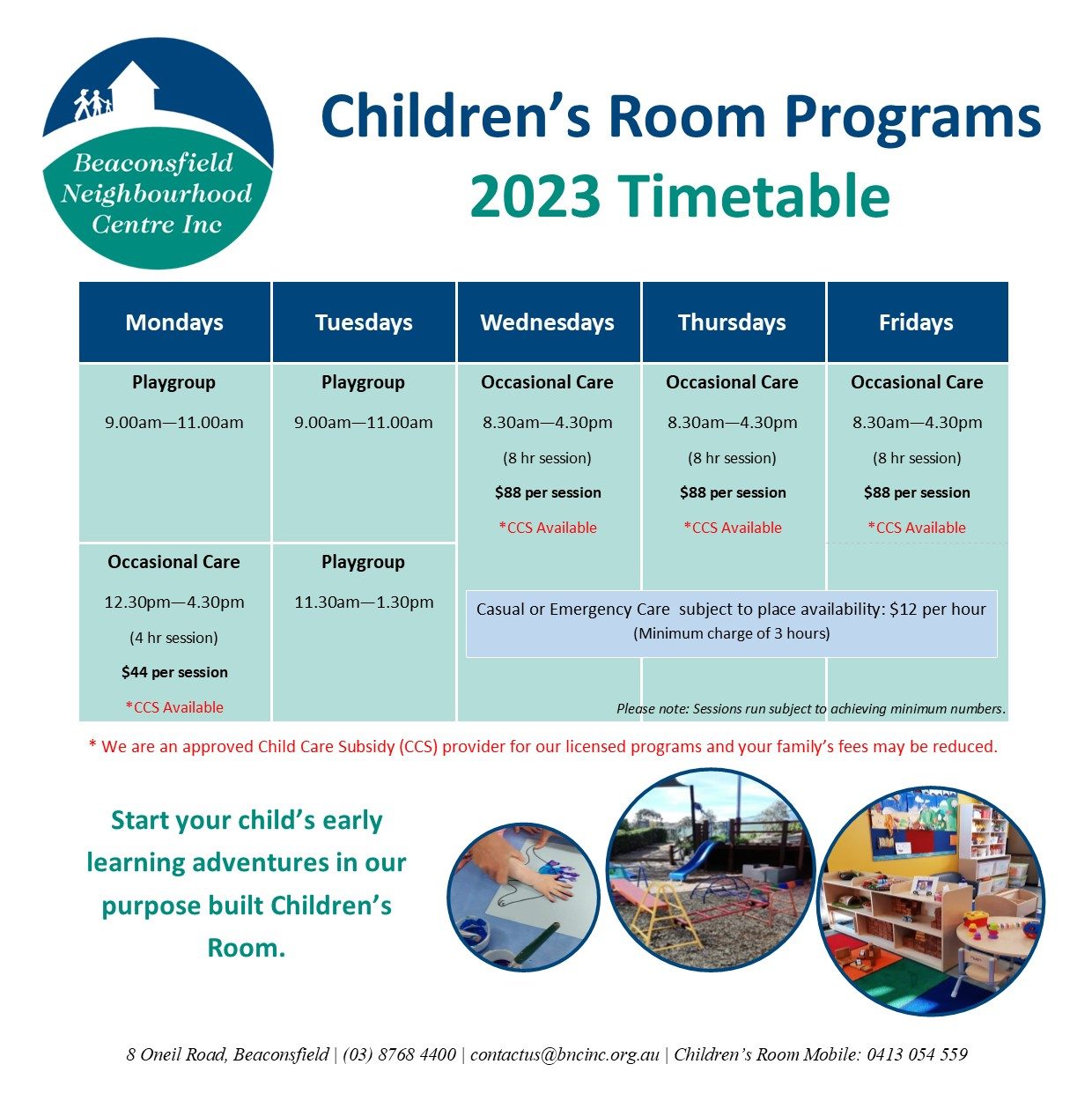 "Date Night" Occasional Care Sessions
Approximately once per term, we'll offer existing and new enrolments the opportunity to attend an evening session of care so that families can enjoy a date night or other "child-free" activities.
Contact the office (03)8768 4400 or the Children's Room staff directly 0413 054 559 with any queries or to enrol in the session.
Next Scheduled Session: Coming Soon!

in 2023; 6:00pm-11:00pm
$60 per child (CCS Available)